FAQ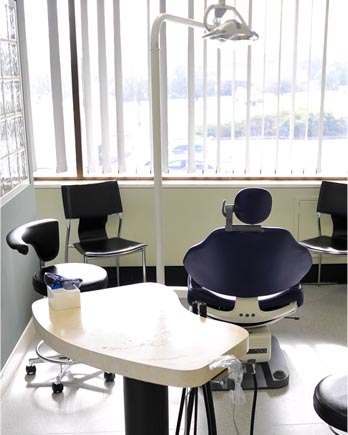 Q. Do I need a referral before seeing an orthodontist?
A. No. A referral letter is not required to see an orthodontist. That means you can make an appointment without one. However, many dentists provide a referral as a courtesy to your new orthodontist.
Q. When should I start orthodontic treatment?
A. Early examination and treatment is always the best option. However, many adults now seek orthodontic treatment too. In fact, we treat many adults in our practice.
Examination
The Australian Society of Orthodontists recommends children visit the orthodontist when they are approximately 7 or 8 years of age. That way, problems can be identified early and optimal treatment strategies, including start times, can be determined.
If in doubt about when to start treatment, visit your dentist and ask for a referral. Or call our practice directly. A treatment plan can then be developed based on the orthodontist's examination.
Treatment
Orthodontic treatment generally occurs when all of the baby teeth are lost. This usually happens when a person is in their early teenage years. Sometimes, it is optimal to start treatment before the last baby teeth are lost.
Early treatment is preferred because better results are achieved when the face and jaw are still growing. Treatment at a young age may:
Help to prevent serious problems when a person is older.
Reduce the severity of problems down the track.
Make future problems less complicated.
Adults
In the past, it was rare for adults to seek orthodontic treatment. Today, many adults see an orthodontic specialist to improve their bite or crooked teeth. Because an adult's jaw has stopped growing, a multi-faceted treatment approach is often used to attain excellent cosmetic results.
Q. How do I know whether my quote for braces treatment is reasonable?
A. There are no prescribed fees for treatment with braces. This is because the Australian Competition and Consumer Commission views fee fixing as anti-competitive. As such, orthodontists may set their own fees. Of course, this means fees can vary. Speak to your orthodontist about obtaining a quote for their services.
Finally, do not begin treatment until a fee is agreed upon. The agreement should be in writing and include a payment plan.
Q. What is the difference between an orthodontic specialist and a dentist who also practices orthodontics?
A. A dentist who also practices orthodontics is not a specialist orthodontist. A specialist orthodontist:
Has completed a 3 year full time university course.
Has passed their university examinations.
Belongs to the Australian Society of Orthodontists.
Dentists who perform some orthodontic treatment have not completed full time university training in orthodontics. Their background generally includes:
A shorter training period.
A less-comprehensive course.
Ultimately, the choice between specialist and non-specialist treatment is yours. If you decide to engage a non-specialist, we recommend seeking at least one specialist opinion first. Make sure the specialist is a member of the ASO.
Q. I would prefer not to get braces. Do alternative options actually work?
A. Traditional braces are an accurate and affordable way to move teeth. However, there are alternative methods available that may work depending on your situation.
A specialist orthodontist can assess whether these methods are suitable for you.
Alternatives methods to traditional braces include:
Sequential clear aligners – a series of clear plastic plates that work best in straightforward circumstances.
Aesthetic/Ceramic braces – placed on the outside of the teeth like traditional braces, except they are made with transparent ceramic. This is the most affordable option for people who want a cosmetically appealing treatment. They are not completely invisible, but still provide a subtle appearance.
Q. Can I use an alternative method to braces if I have serious orthodontic problems?
A. Unfortunately the answer is no. Severe orthodontic problems must be corrected using traditional braces. This is because braces provide the best quality result compared with non-traditional methods.