SORRY:
We would like to apologise if you have been finding it difficult to contact us recently (by phone). With the NBN coming to our Hillarys and Currambine office, we have had to change our phone system; and there have been periods where the phones have gone silent as the new system settles in. We are trying our best to fix this and are so sorry for the inconvenience and frustation.
If you have trouble getting through by phone, please contact us via the contact page on our website and we will get back to you as soon as possible once we get your email message. Thank you for your patience.
Dr Christophe Duigou has joined our practice and works alongside Dr Pang every Wednesday and Thursday at Whitford City Orthodontics. 
Here is a quick introduction to our new orthodontist: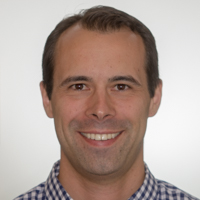 Dr Christophe Duigou
BDSc (Hons), BScDent (Hons), DClinDent (Ortho), MRACDS (Ortho), MOrtho RCSEd
Dr Duigou was born in Melbourne, and raised in Perth's northern suburbs. He completed his Bachelor of Dental Science with honours at the University of Western Australia, following which he worked in both government and private clinical practice. He then completed the research based Bachelor of Science in Dentistry with honours in 2013, and subsequently his specialty post-graduate training in the discipline of Orthodontics at the University of Western Australia. He later completed examinations to become a member of the Royal Australasian College of Dental Surgeons (Ortho) as well as the Royal College of Surgeons of Edinburgh (Ortho). Dr Duigou is a member of the Australian Society of Orthodontists, American Association of Orthodontists, European Orthodontic Society and World Federation of Orthodontists.
In other news:
Incredible how time flies, we have been in our current premises now for a couple of years. Our address is 52, Banks Avenue, Hillarys 6025, just a short walk down the road from the previous place. Look out for our big Whitford City Orthodontics signboard as you drive down Banks Avenue. And we have the same phone number as before, 08 93074033.
We have a Good Toothbrushing and Oral Hygiene competition that we run every month. Dr Pang, our therapists and our nurses discuss and assess the oral hygiene of all our patients for the month and come out with a worthy winner. And the winner for August is
Aug 2019     Kieran
Keep up the good brushing! To our other patients, come on, try and win it next month. Your name will go up on a big sign in our waiting room.
In other news, our branch practice/second clinic has been up and running for a while now. It is called Currambine Orthodontics and the address is Suite 3, 74 Delamere Avenue, Currambine 6028 (along the same row as Dome Currambine, and close to Aldi). Work days will be scheduled between the Hillarys and Currambine clinics so we can offer you appointments on most days of the week at either practice. Please ring us on 93074033 or 94073800 to schedule an appointment, and speak to our friendly receptionists.
And do have a look at our Facebook page. Kylie, our therapist and expert in all things relating to social media, has been updating it. Click on this link to have a look and "Like" us! https://www.facebook.com/pg/Whitford-City-and-Currambine-Orthodontics-143476859195931/about/?ref=page_internal
Dr Pang is featured on the website for the Dental Specialists Society of Western Australia. You can browse the site for more information. The link is https://dsswa.org.au/specialist/?specialist-category=orthodontist
And finally…..
We would like to thank all our patients and their families for their support and friendship. See you at the practice soon!