About Our Orthodontist
Dr Kim Pang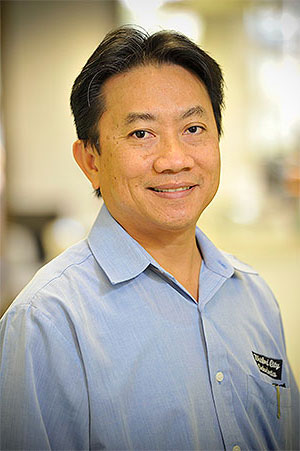 Dr Kim Pang
BDS (Ncle), M Sc (Lond), D Orth RCS (Eng),
M Orth RCS (Edin), MDORCPS (Glasg)
Since 1999, Dr Kim Pang has been our orthodontic specialist. He qualified from the Eastman Dental Institute and Hospital in London, specialising in orthodontics.
Dr Pang operated a private practice in London before moving to Kuala Lumpur, where he set up another successful practice. During his time in Malaysia, Dr Pang also lectured at the University of Malaya's Dental School.
Dr Pang is an Invisalign Accredited Provider (specialist orthodontist).
Qualifications
Dr Pang is backed by extensive qualifications, including:
–          Bachelor of Dental Surgery – University of Newcastle upon Tyne, 1982
–          Master of Science in Orthodontics – University of London, 1991
–          Diploma in Orthodontics – Royal College of Surgeons of England, 1991
–          Membership in Orthodontics – Faculty of Dental Surgery, Royal College of Surgeons of Edinburgh, 1992
–          Membership in Dento-Facial Orthopaedics Royal College of Physicians and Surgeons Glasgow, 1993
Educating Orthodontic Students
Dr Pang is Senior Clinical Tutor of Orthodontics at the University of Western Australia. Dr Pang shares his knowledge with post-graduate orthodontic students, allowing him to further his passion for improving the quality of care provided to patients in Western Australia.
Memberships
Dr Pang is also a member of peak dental associations, including:
–          ADA – Australian Dental Association
–          ASO – Australian Society of Orthodontists
–          Royal College of Surgeons and Physicians of Glasgow, UK
To schedule an appointment with Dr Pang contact our friendly receptionists today.